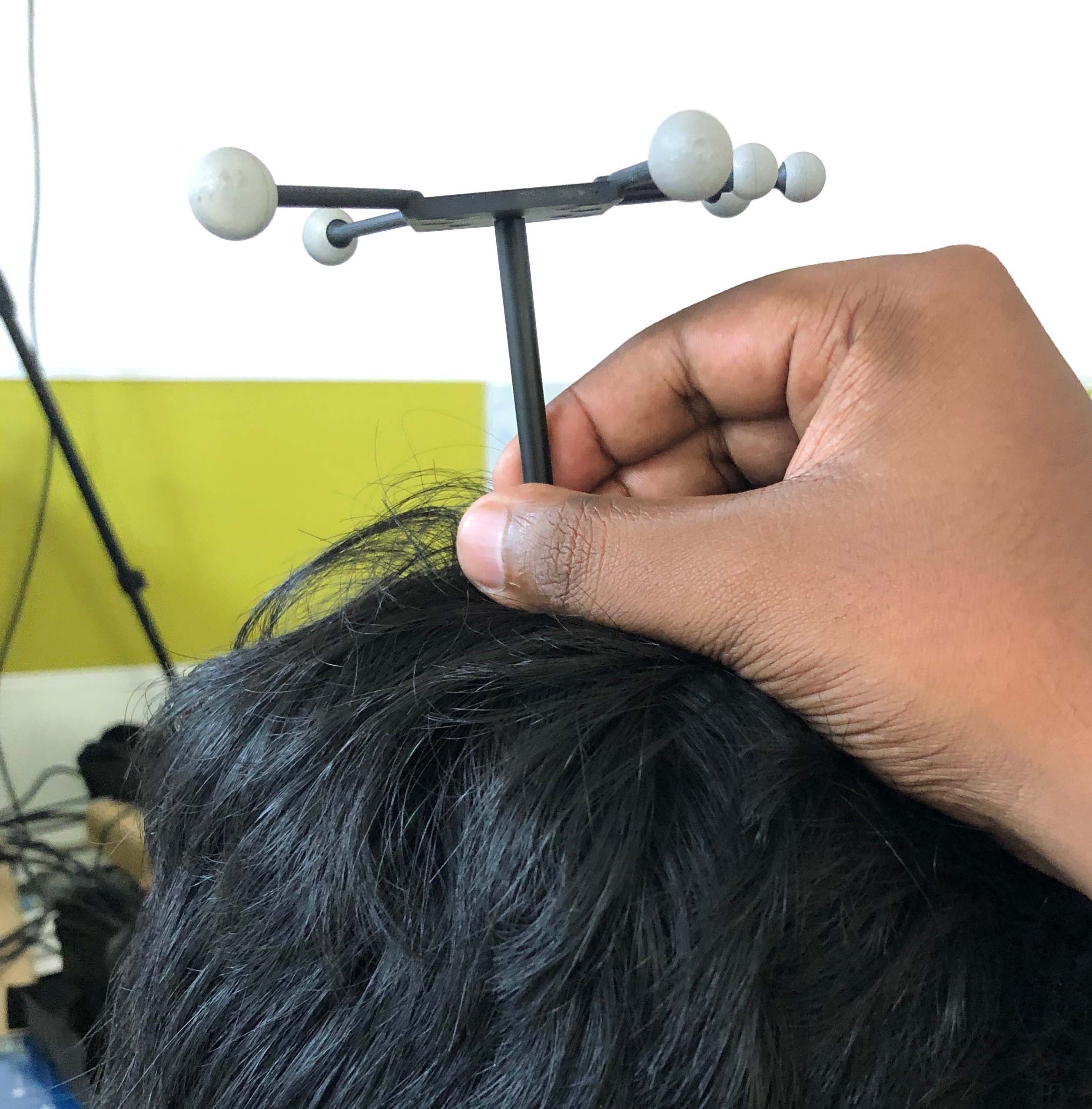 Head Gear Antenna
Design directions for the head gear:
It should not cover face, ear and neck
No backward, forward or sideways movement
Should be comfortable & aesthetic
Functionally elastic and durable
Should work for all head shape, size and hair
This project was taken by Soch3D as industrial design problem with emphasis on conceiving a suitable idea for the head gear with specifications, developing it as per the design directions. 3d modelling and iterating for producing a functional prototype.
After the initial research to find the length and breadth of what can be done, Co-Creation session was carried out at Soch3D to brainstorm possible solutions together with the client.
A head gear idea with two band arrangement (Top and back) was chosen for further development.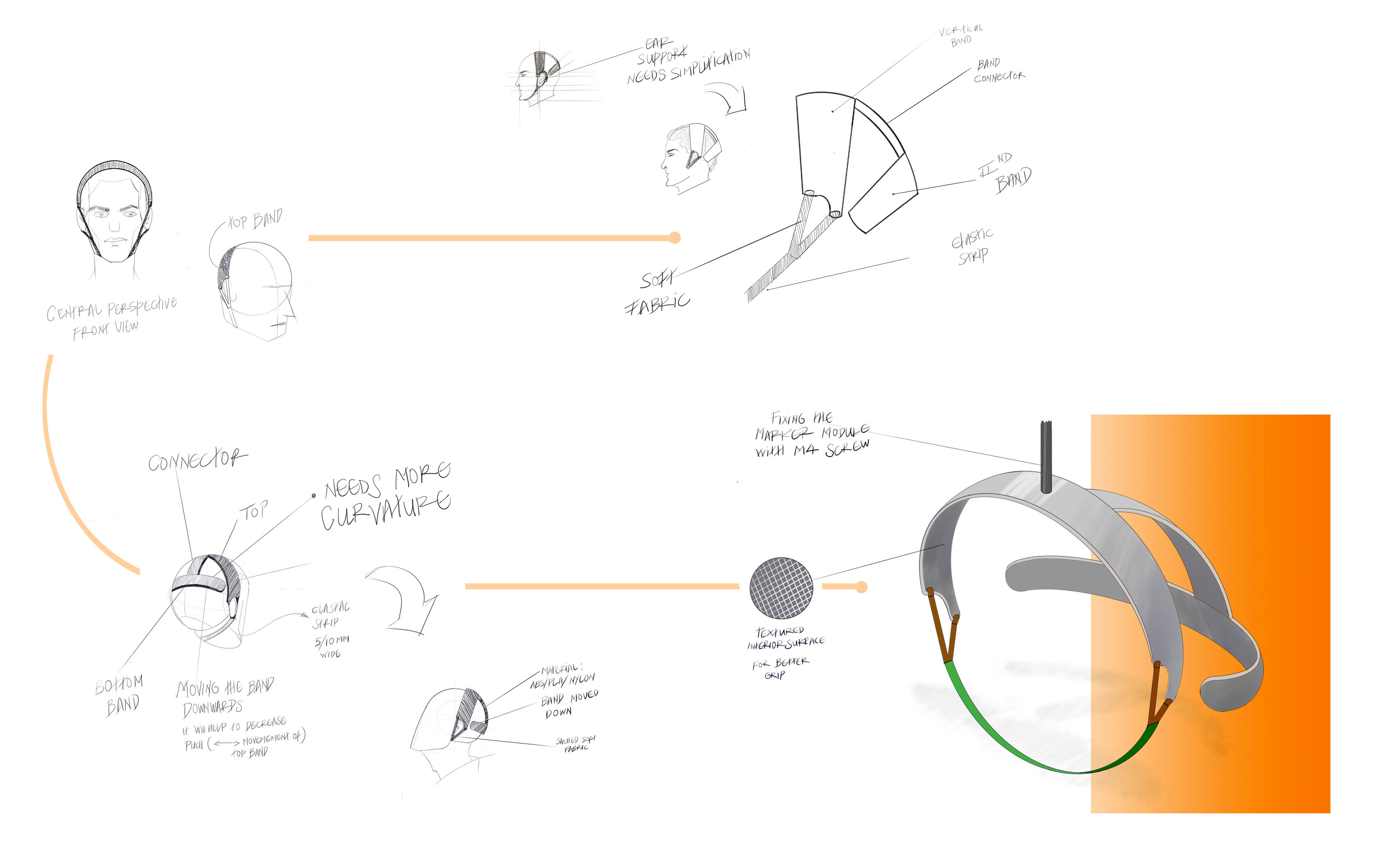 Concept Development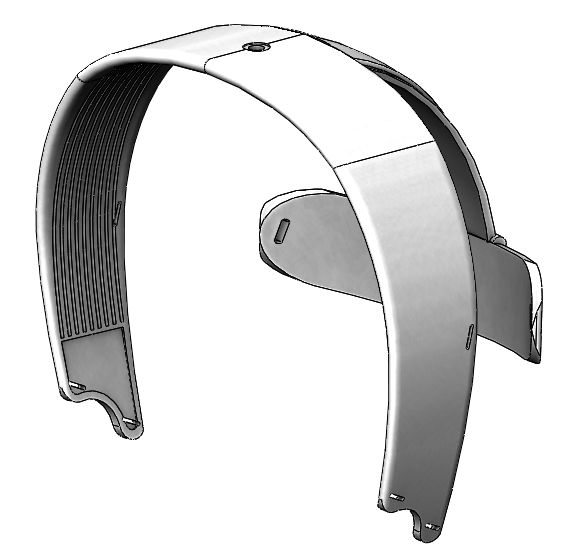 3d model of the Head Gear
A test prototype was fabricated using FDM technology in ABS and Nylon to test the form, fit and function, later assembled then painted to get desired look.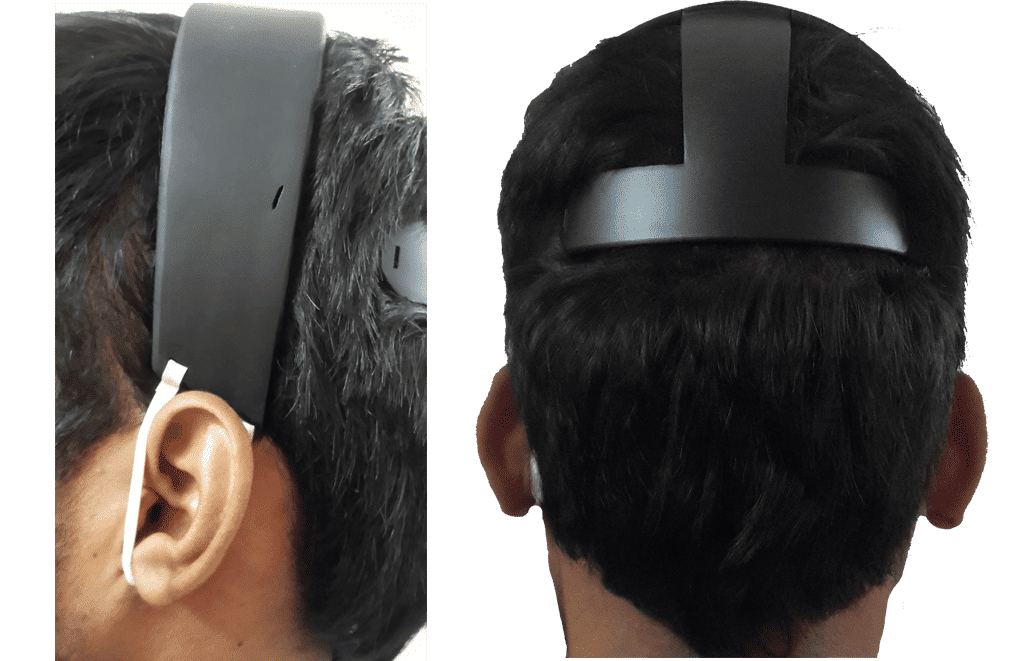 The final prototype was fabricated using SLS 3D Printing technology in Nylon PA 2200 (white colour) then spray painted in Black.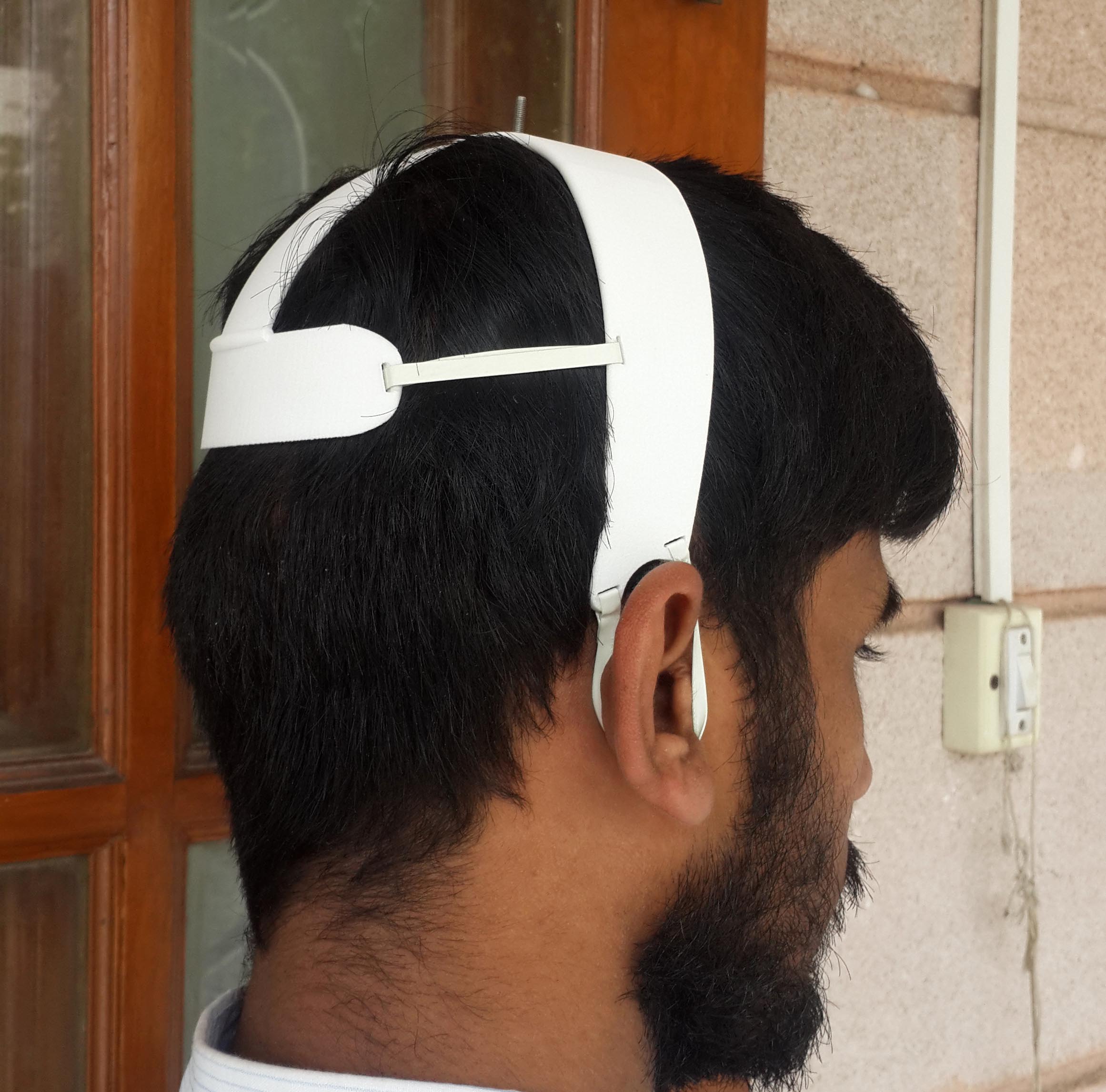 Allgo systems received the working prototype in a good way and were able to collect head data using the setup fabricated at Soch3D