It Profound India had come up with a concept design and a basic 3d mock-up of Elaachi's enclosure inhouse.
Their inhouse Elaachi enclosure had few issues:
It was bulky
Enclosure not optimized for 3d printing/manufacturing
No fixtures for internal components
IT Profound India's Elaachi team approach Soch3D for getting a finished enclosure prototype. Redesign of the enclosure was needed to make it sleek, compact, manufacturable with proper component fixtures.
Redesign activity was taken on priority by Soch3d and completed within a very short span of time of 1-2 days. It involved spatial optimization of form, in terms of size reduction, component placement, adding 3d printing and prototyping constraints. Here is the initial draft of the design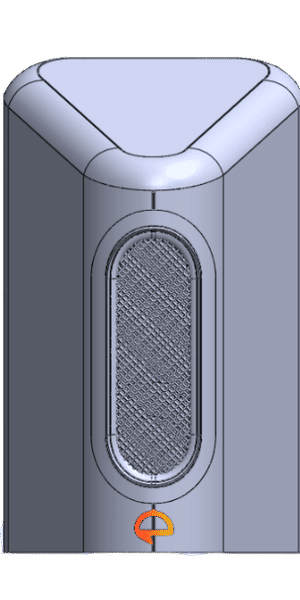 Front View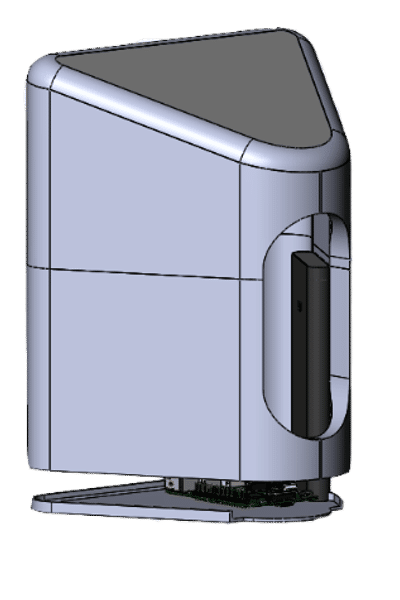 Iso View
Redesigned body of the Enclosure was fabricated using FDM and SLA 3d printing technologies, top display portion was fabricated in translucent black acrylic using laser cutting. The enclosure body was post-processed by sanding to make it smooth. Priming and spray painting were done to get the desired finish and look.
Soch3D delivered a finished prototype on the 3rd day within the deadline and helped It Profound India to exhibit Elaachi a few days later in an exhibition in the USA. Here are some images of the Finished prototype.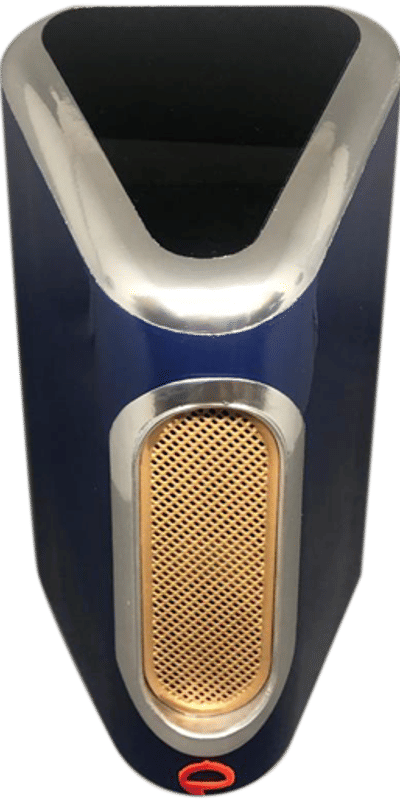 Front View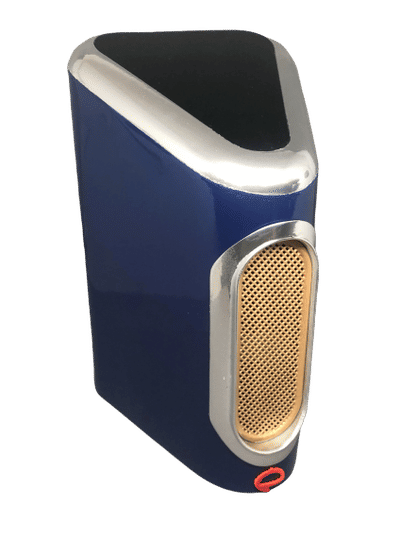 Iso View