Project Brief & Directions:
To create Memento for the event having a tractor, a generator, an excavator and a Fuel Pump
Detailed
Colourful
Size: proportional – Tractor, fuel pump, excavator : Fuel pump size – biggest of all, for emphasis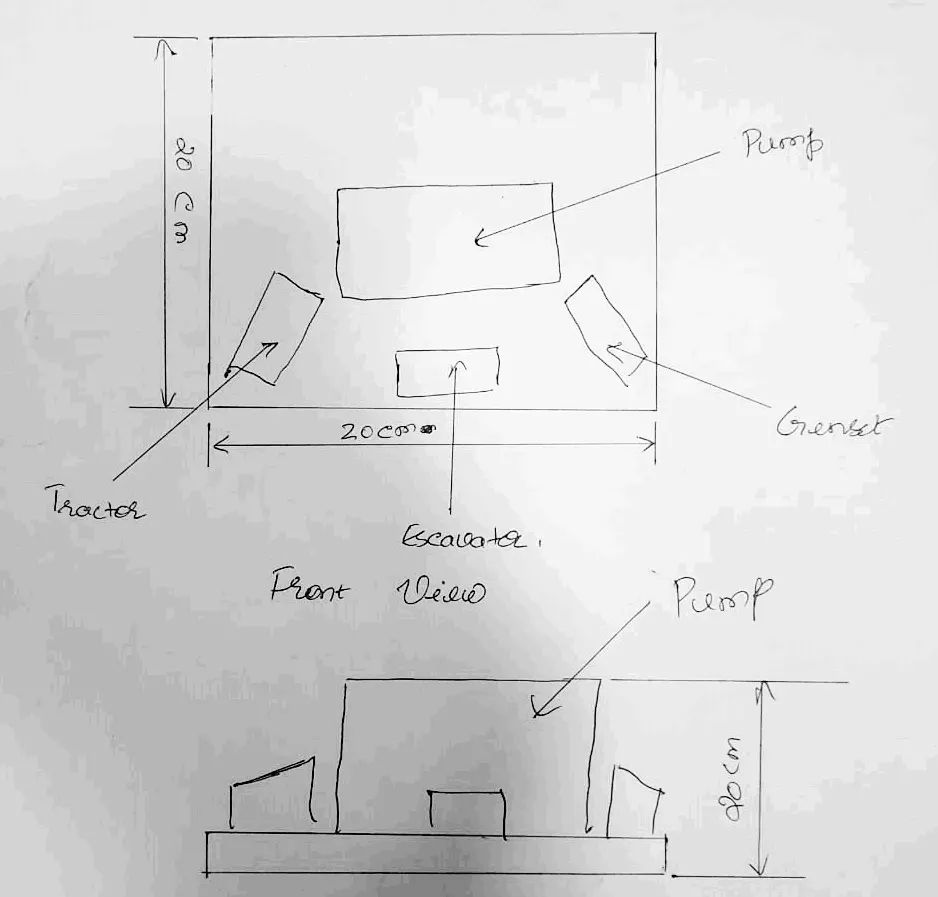 Our Process:
Establishing the look and feel/expectations
The team was sent images of two different tractors, excavators and generators to make stylistic choice
Color choice was narrowed down to 2-3 colors per model
Communicating the production process:
Based on above choice, 3d models of the tractor, generator and the excavator were to be developed for 3d printing.
3D Printing technology used: SLA and FDM
Painting methods: Spray and hand painting
Acrylic enclosure to made for housing
The team confirmation the look and feel of the 3d model models, consequently they were developed for 3D Printing.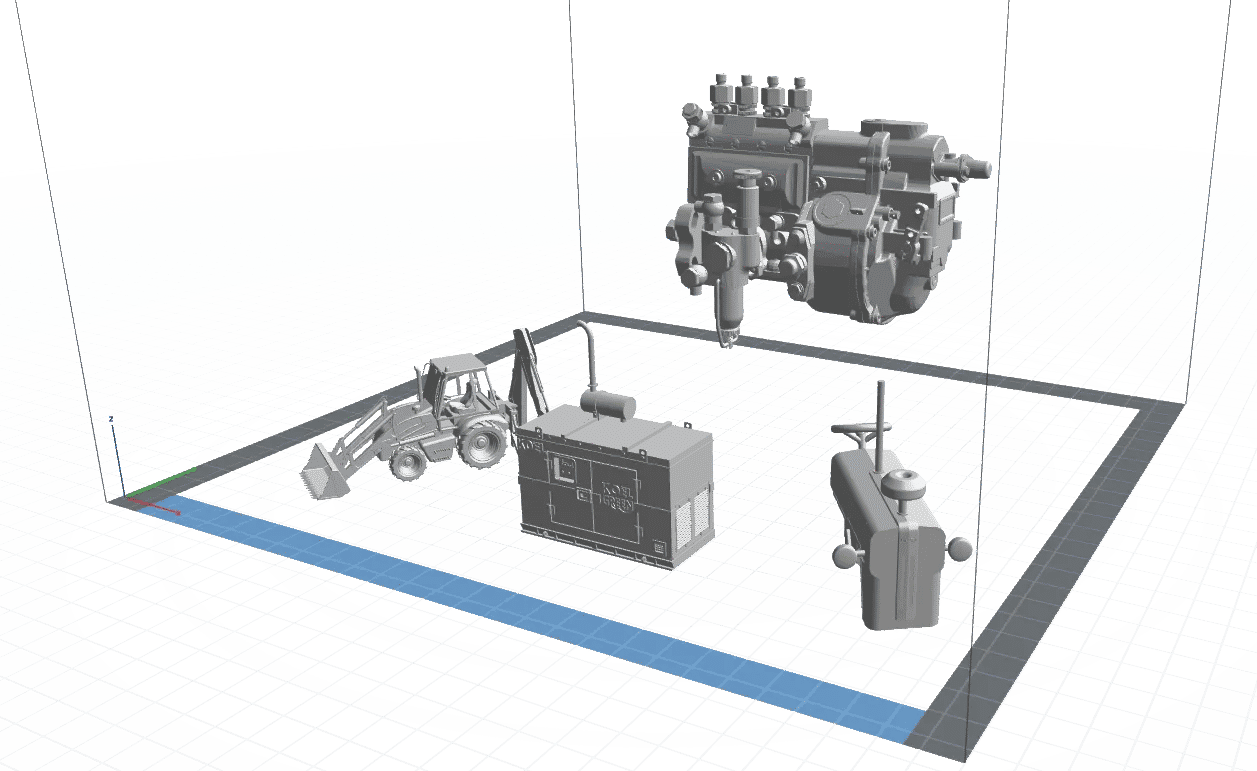 Layout of the developed 3d models

3D Printed models

Painted Models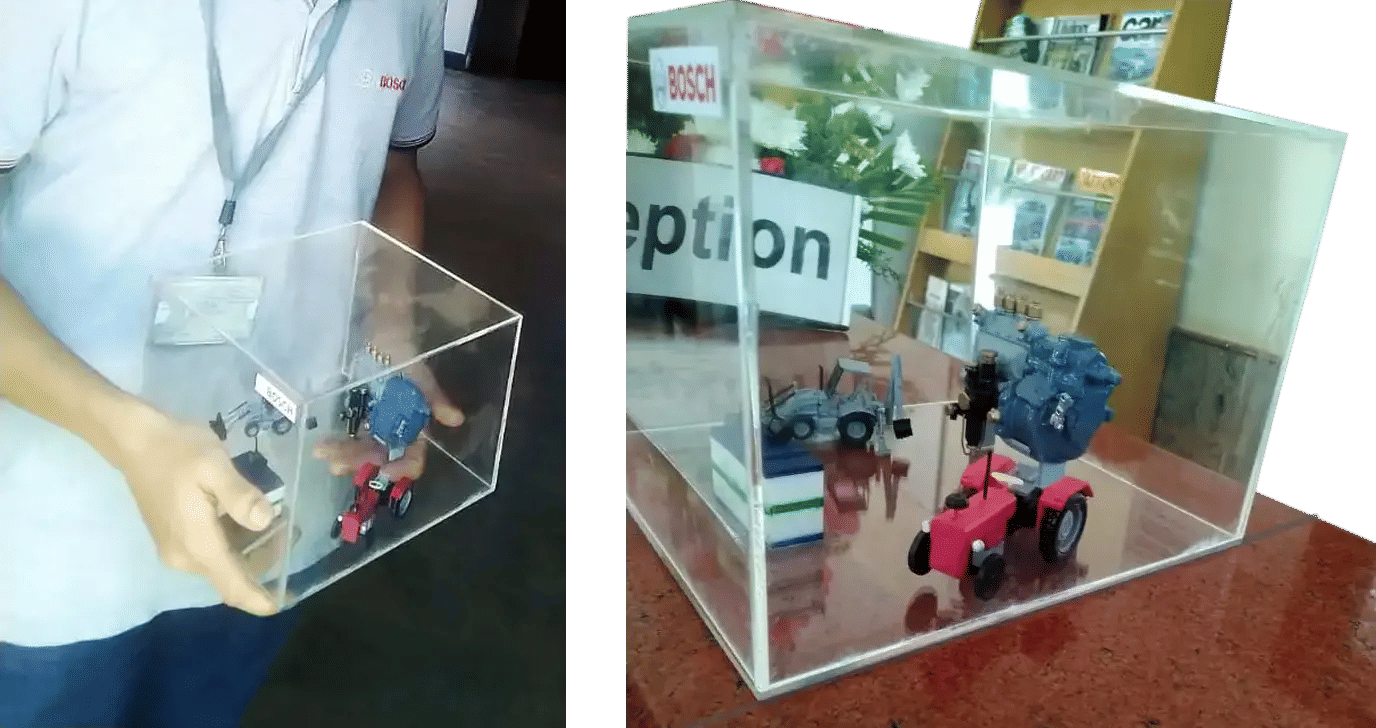 The memento was delivered on time. The Bosch team was really happy with the outcome, in their own words: "It was Fantastic".